NordVPN Review 2023: A Comprehensive Review of the Popular VPN Service
NordVPN Review: If you are looking to secure your online activities, access geo-restricted content, or simply protect your internet privacy, VPN services have become essential tools. NordVPN is one of the most recognized names in this field, offering a suite of features and advanced protection for users. In this review, we'll explore the pros, cons, and unique features of NordVPN.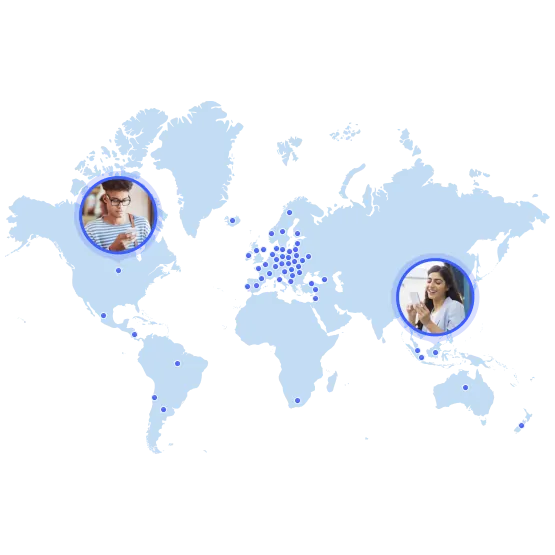 Table of Contents
Introduction to NordVPN
NordVPN is a reputable VPN service provider that has established itself in the market. It offers an extensive server network in many countries, allowing users to hide their IP address, encrypt their connection and browse the internet securely.
Benefits of using NordVPN
With the rise of cyberattacks and data breaches, online security is a top priority. NordVPN uses state-of-the-art encryption to secure your data, even when connected to public Wi-Fi networks. This ensures that your sensitive information remains confidential.
Bypass geo-restrictions
Many online services restrict their content based on your geographic location. NordVPN lets you choose from a wide range of servers located in different countries, giving you access to content not normally available in your region.
Anonymity and Privacy
NordVPN does not keep activity logs, which means your browsing data is not stored. In addition, the "kill switch" function ensures that your internet connection is interrupted in the event of a VPN disconnection, thus preventing any information leaks.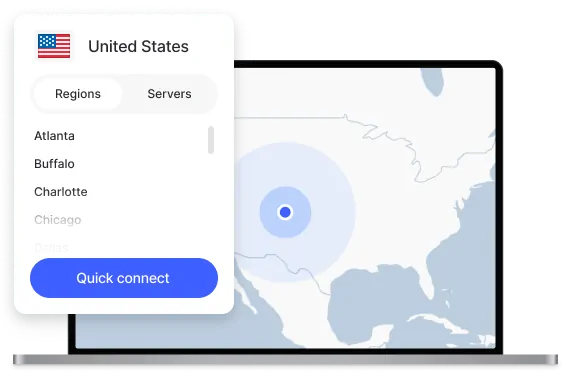 Fast and reliable connections
Unlike some VPN services that can slow down your connection, NordVPN offers fast speeds and reliable performance. So you can stream content, play online games, and download without worrying about latency.
Potential disadvantages
Despite its many benefits, NordVPN also has a few potential downsides to consider:
Slightly high price
Compared to some other VPN services, NordVPN may seem a bit more expensive. However, the advanced features and security it offers make it worth it for many users.
Some occasional performance issues
Although NordVPN's performance is generally excellent, some users have reported intermittent connection issues. However, these incidents are rare and can often be resolved by simply switching servers.
Outstanding Features
NordVPN stands out for its unique features that further strengthen its reputation:
Double VPN for increased security
With the Double VPN feature, your internet traffic is routed through two separate VPN servers, providing double layers of encryption and security.
CyberSec to block online threats
The CyberSec tool automatically blocks unwanted ads and malicious websites, improving your browsing experience while protecting you from cyber threats.
Servers optimized for streaming
If you like to stream content, NordVPN offers specially optimized servers for a smooth and uninterrupted streaming experience.
WireGuard protocol support
NordVPN integrates the WireGuard protocol, renowned for its speed and security. This ensures fast and reliable connections, even over long distances.
Ease of use and user-friendly interface
NordVPN also stands out for its user-friendly interface, suitable for both novice users and tech-savvy users. Installation and configuration are simple, and you can connect to a server with just one click.
How to install and configure NordVPN
Head over to the NordVPN website and choose a plan that suits your needs.
Download and install the NordVPN app on your device.
Launch the app, login to your account and choose a server from the list.
That's all ! You are now securely connected to the internet via NordVPN.
Comparison with other VPN services
To help you make an informed decision, here is a brief comparison between NordVPN and other popular VPN services:
ExpressVPN
Quick connections
Large network of servers
User-friendly interface
CyberGhost
Optimized streaming features
No-Logs Policy
ProtonVPN
Focused on security and privacy
Highly secure servers
Testimonials from satisfied users
"Since using NordVPN, I feel much safer online. My data is protected, and I can access shows and movies that aren't available in my region. »
How to Choose the Right NordVPN Plan for Your Needs
NordVPN offers several plans, including monthly and yearly options. To choose the right one for you, consider the number of devices you want to connect, the length of your commitment, and the specific features you need.
How Does NordVPN Boost Your Online Security?
When browsing the internet, the security of your data is essential. NordVPN excels at this by using state-of-the-art encryption to protect your personal and sensitive information. Thanks to its advanced security protocol, your data is encrypted and secure while it is transmitted between your device and NordVPN's servers.
This means that even if someone tried to intercept your communications, it would be almost impossible to decrypt the information, thus ensuring complete confidentiality. In addition, NordVPN offers a "kill switch" feature that automatically cuts your internet connection in the event of the VPN disconnecting, thus preventing any unintentional exposure of your data. With NordVPN, you can browse online with peace of mind, knowing that your information is well protected.
Access Global Content with NordVPN
A major benefit of NordVPN is its ability to bypass geo-restrictions. Many online streaming and content services are restricted based on your geographic location. However, with NordVPN, you can choose from a huge range of servers located in different countries. This means you can appear as if you are logging in from another location, allowing you to access content that would normally be unavailable in your region.
For example, if you're in France and want to access exclusive US shows, all you need to do is connect to a server in the US via NordVPN. This ability to unblock global content makes NordVPN a valuable tool for streaming enthusiasts, travelers, and anyone who wants to expand their horizons online.
Unique NordVPN Features That Make the Difference
NordVPN stands out for its exceptional features that enhance the experience of its users. One such feature is Double VPN, which adds an extra layer of security by passing your internet traffic through two separate VPN servers. This guarantees an even higher level of protection for your sensitive data.
Additionally, NordVPN's CyberSec feature automatically blocks unwanted ads, malware, and phishing attempts, providing a safer and more enjoyable browsing experience. Also, streaming-optimized servers ensure fast speeds and a stable connection to watch your favorite shows and movies without interruption. With NordVPN, you get advanced protection and cutting-edge features that make all the difference when browsing online.
How to Choose the Right NordVPN Plan for Your Needs
With several plan options available, choosing the one that best suits your needs is key to getting the most out of NordVPN. If you're a casual user, the monthly plan might be the ideal choice, letting you enjoy the benefits of the service without a long-term commitment.
On the other hand, if you plan to use NordVPN on a regular basis, opting for an annual or multi-year subscription can save you a significant amount on monthly costs. Also, consider how many devices you want to connect simultaneously. NordVPN offers the ability to connect multiple devices with one account, which is great for families or users with multiple devices. By analyzing your needs and choosing your plan wisely, you can make the most of the benefits of NordVPN.
Reviews of Satisfied NordVPN Users
User experience is one of the best ways to judge the effectiveness of a service. Many satisfied users share their positive NordVPN reviews. Many point to the ease of use of the application and the speed of the connections. Users also appreciate NordVPN's ability to unblock geo-restricted content, allowing them to access their favorite shows and movies from anywhere in the world.
Additionally, increased privacy and security are frequently mentioned aspects, showing that NordVPN meets user expectations for online privacy. Positive user testimonials highlight NordVPN as a reliable and effective service for securing their online activities.
Conclusion: NordVPN, Your Ally for a Secure Online Experience
In summary, NordVPN stands out for its ability to offer strong online security, unblock geo-restricted content, and provide advanced features for an enhanced online experience. With its industry-leading encryption, streaming-optimized servers, and no-logs policy, NordVPN is a solid choice for protecting your data and privacy.
Whether you want to browse safely, access international content, or simply have peace of mind online, NordVPN has the tools you need. Choose the plan that best suits your needs and explore the benefits of NordVPN for a secure and rewarding online experience.
Frequently Asked Questions (FAQ): NordVPN Reviews
1. Does NordVPN work on all devices?
Yes, NordVPN is compatible with a variety of devices, such as computers, smartphones, tablets, and even some routers.
2. Can I switch servers at any time?
Absolutely, you can switch between different NordVPN servers at any time to optimize your browsing experience.
3. Does NordVPN offer a money back guarantee?
Yes, NordVPN offers a 30-day money-back guarantee, allowing you to test the service risk-free.
4. Is my data really secure with NordVPN?
Yes, NordVPN uses military-grade encryption to protect your data and keep you safe online.
5. How do I get access to NordVPN?
Access Now: https://nordvpn.com/fr